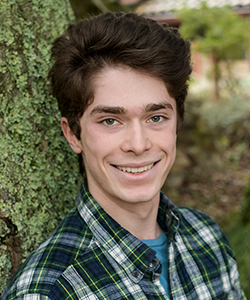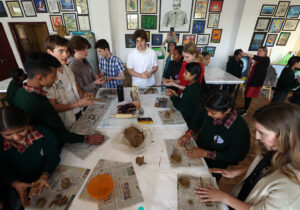 This morning we visited a school called Purkul Youth Development Society that serves underprivileged kids in the town of Dehradun and the surrounding rural areas. The school started twenty years ago when a wealthy economist moved to the area to study yoga. He saw issues with the education system and began to tutor students after school: first four, then eight, then a small class. Soon he realized that he needed to start his own school. PYDS currently teaches 500 students from grades 1-12. The school specifically focuses on recruiting children from remote areas who may not have had the opportunity to go to school. 150 of the students live on-campus and PYDS provides meals, dental care, and health care for all of the students. Because of the essential care it provides, PYDS is open almost year-round, with 2 two-week breaks in summer and winter. Amazingly, the school is run entirely off of charitable donations.
The first thing I noticed was a large poster on the wall outside with the students' pledge on it. It talked about many things, including selfless action, environmental action, kindness, and most importantly, the value of hard work and aim. Our first activity was with the 11th grade students making clay sculptures in the art room. Besides joking around about the anatomical incorrectness of my gorilla or Jacob's elephants, we talked about the subjects we studied and the paths we wanted to pursue. It was interesting to me that all of them either had clear goals of what they wanted to do, or at least ideas of what field they wanted to study in college (all of them were planning on going to university).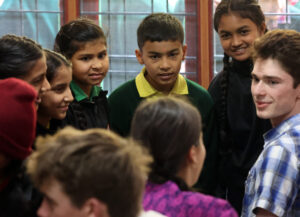 After art we played some Indian athletic games with the P.E class, one that was tag-like, and one that was dodgeball-like. Earlier I had told some of the students I was a dancer and while others played more games Zoey and I went up to a dance class. We were taught a short namaskara, or formal pre-dancing bow, and then some basic Kathak movements, a classical northern Indian dance. In return, I taught them a short contemporary floorwork combination.
I am struck by the importance of dance in India and the number of people who can do it. Everywhere I go I introduce myself as a dancer and the response is always positive. Dance is often in the top three things when I ask people what hobbies they have. Oftentimes people enjoy doing Bollywood dances, Hip-Hop, and the other kinds of dance they see on social media, but classical/traditional dance is also very important in the culture. When we visited a Shiva temple later that day our guide was telling us how one of Shiva's forms is Nataraja, lord of dance. In turn, some people worship Shiva by dancing. In the United States many people still learn Tik-Tok dances, and people might learn salsa, hip-hop or voguing, but to me none seem as integral to the culture as dance is in India.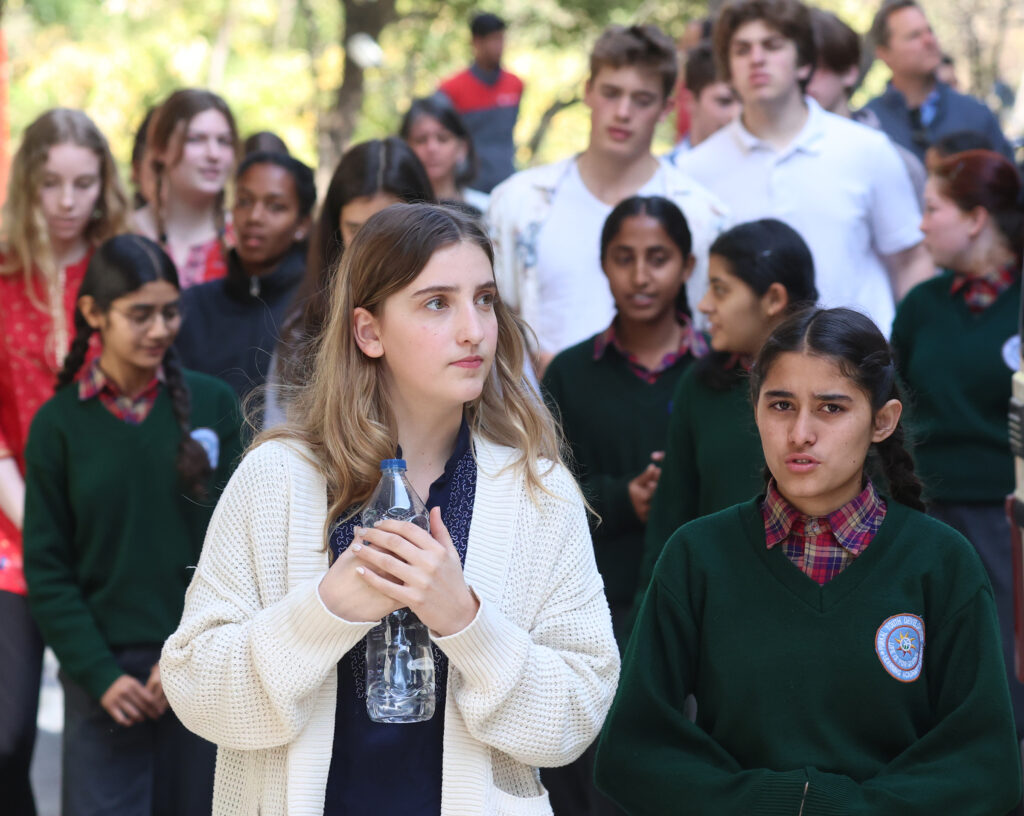 ---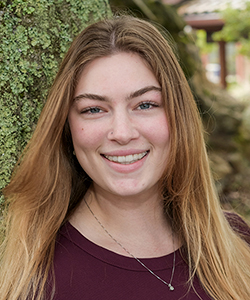 Today we began our day bright and early with breakfast, then loaded up on the bus for a two-hour bus ride to the Purkul Youth Development Society. I had such an amazing time there.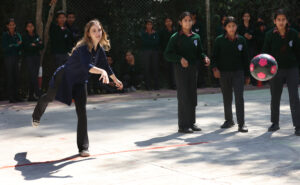 Right away, we paired up with their eleventh graders and went to the art room. They taught us how to make different clay statues and bowl. The students were very helpful and friendly. It didn't take long for us to be joking around with each other like we'd been friends for years. We all had a good laugh about my elephant which was looking in two different directions with different sized legs.
We talked about what sports we like to play, and of course, volleyball came up. They told us they wanted to see us play because we're a "volleyball school," so we all headed down to the outside sports area to play. They taught us a few different traditional Indian games, which after a while of running around confusedly, we finally started to understand. Then, we played volleyball; MMS vs PYDS. It was a heated game with a crowd sitting above us cheering us on and commenting on every play. After the volleyball game, we ended the sports time with basketball, before heading up for lunch. While we were eating in the dining hall, a bunch of the fifth graders came up to us, asking us questions and wanting to play sports with us, which was really sweet.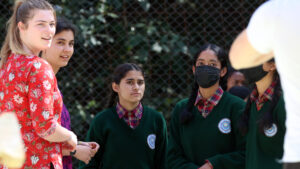 Sadly, we had to say goodbye to the school children and take another bus ride to Old Rajpur to see a temple where people come to worship the deity, Shiva. Our tour guide told us about the history of the temple and Shiva's significance in the Hindu culture. We hiked into a beautiful forest to admire the scenery and stretch our legs.
Next, we walked over to a small mountain village to have high tea with Gitu, Shantum's wife, and learn to cook traditional Indian pakora and halwa. We had some delicious chai and talked to Gitu about the land and the settlements there. I really enjoyed today. It was dusk when we started our return drive, and getting to see everything lit up on the bus ride back to the Sri Ram Ashram was really special.