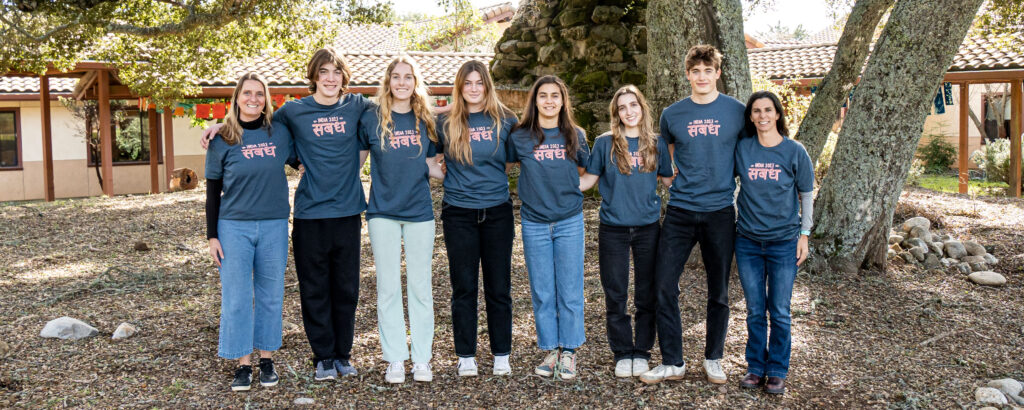 Connection | संबंध Sambandh
The seniors have named their 2023 trip to India, "Sambandh." Sambandh is the Hindi word for connection or relationship. The Mount Madonna School senior class chose this name because they feel it represents a re-connection with the Sri Ram Ashram and the formation of new relationships with people that they have never met before.
They stated, "After a long three years full of hardships and isolation due to the pandemic, we have all been trying to rebuild ourselves and our communities in a healthier way. Our shared experiences connect us and remind us that we are part of something bigger than ourselves. Therefore, the intention behind our trip is to come together with our broader community in India and engage with every experience with respect, curiosity, and vulnerability."
As preparation for their trip to India, the seniors interviewed Mount Madonna School alumna Soma Sharan ('11). Following are excerpts from their reflections.
---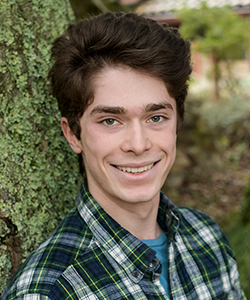 "As we prepare to go to India, many of our thoughts are focused on what we can expect ﹘ to gain, to be surprised by, to be overwhelmed by and to be awed by. We've talked to many people to gain advice on how to prepare ourselves for the gifts that we will receive, but talking to Soma Sharan made me think more about the gifts that we can give.
"Throughout the interview Soma talked about philanthropy as the simple action of 'showing up for one another,' and showing your love for other people and for humanity. When we go to India and I am exposed to a new culture, I don't want to forget to bring the best aspects of myself to the people there. And perhaps even more importantly, when I come back, I want to hold the people I meet there in my mind.
How will I be able to show up for them, when I am back at home, across the world?
---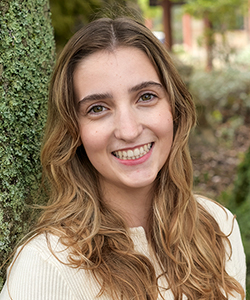 I think the most helpful thing Soma said was to go into the trip with no expectations, and to be ready to have our own experience.
She emphasized that we will all go on the same trip, but have completely different journeys, and to not compare our experiences to one another, and simply live in it ourselves.
I think this was a good thing to hear, because I have been trying to imagine what it will be like, but if I can let go of that need to know, I will be able to immerse myself in the culture, and be out of my comfort zone.
---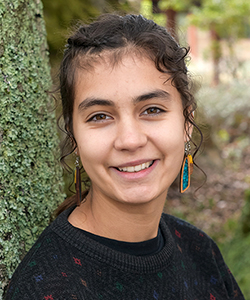 I was struck by the way Soma talked about having a rich community both at Sri Ram Ashram and Mount Madonna School. She said that it was amazing to her how so many people from around the world came to visit the ashram and truly cared about her life and the lives of her siblings. This generosity is what inspired her to pursue philanthropy, but not in the traditional sense. I thought it was eye-opening how she said that philanthropy doesn't just have to be donating money to organizations or being a rich person with a foundation. Each of us can be philanthropists in our daily lives by being truly helpful to others without concern for our own desires and without manipulation.
"Soma had a lot of valuable information and advice to share with us. Though she is fairly young, she has a lot of life experience that most of us cannot fully understand. She has been a part of many communities and organizations, and has worked really hard to share with others the same generosity she was given as a child. I am excited to visit her first home, the ashram, and experience, if only for a brief time, the environment that produced such a compassionate and motivated person. I am inspired by Soma's achievements, but more so by her values and drive. For me, it is not accolades that make a person, but their lived commitment to kindness and equity.
---
We will be in India February 17 – March 4, 2023. We invite you to follow our journey by reading our blog at india.mountmadonnaschool.org
Click here to view the itinerary for the trip!
---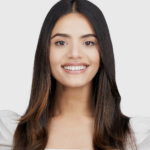 Soma Sharan (MMS class of 2011) is the donor engagement director at Amalgamated Foundation, an organization seeking to redefine philanthropy by deploying tools and systems that organize individual and collective action. She is a board member of the Sri Rama Foundation, which supports the orphanage where she grew up, and is committed to ensuring her professional and personal work champion a more just and equitable society.