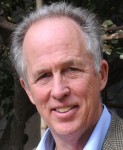 Once again we are in final preparation for the Values in World Thought, Washington, DC Interview Program. We have an incredible list of interviews lined up and so much for which to be thankful. Over the past 21 years we have made wonderful friends and have had unique access to many dedicated public servants both in and out of government. I thought it might be interesting to review some of the key principles that have emerged along the way that are important to keep in mind as our experience unfolds.
Each year we stand on the shoulders of those who have gone before us. Every student group, by the quality of their actions and behavior sets the stage for the groups to follow. If the students present themselves well and make it fun for those we interview, the people we see are more likely to say yes again and even recommend us to others.
Good preparation matters. We might get in the door based on the merits of the previous year but if we don't prepare well and show up fully, we will waste the opportunity. The best compliment we get is, "You all have done your homework."
Give something back. Through our blog, website and video projects we try to expand the possibilities that others can benefit from our privilege. We hope that this trip will also inspire our students to engage in their local community. Even if what we do seems small, we must hold the intention and remember that with privilege goes responsibility.
Never give up. When we pursue an interview, we do everything we can to make it easy for the person to say "yes." These people are so busy. It is our job to make it effortless for the staff and the person we wish to interview. We must remain cheerful and persistent as they are doing their best to juggle multiple commitments. Even when they say "no," it takes time just to consider a request. If it is "no" this year we always can ask again next time.
Take setbacks in stride. Sometimes interviews are canceled due to unforeseen circumstances. Staying positive in the face of disappointment is a great life skill. Sometimes when someone has to drop a promised interview they will give us a staff member. That person is busy too, so their time is a precious gift.  Treat them as is they are the most important person you could be talking to, because they are! They are often the ones who know most about what is happening. Everyone has a story. I am most proud of my students when they respond well to the unexpected or disappointment. That is where true character shows.
How you show up matters. When we show up in coats and ties, it is to show  respect. Immediately they see that we care to present ourselves well and it elevates the conversation. It is an outward manifestation of an inner respect.
Nobody gets there alone. Without an amazing team of people who help us in so many ways this trip could not happen. I don't have space to name everyone but at last count there were more than 50 people who have done things to help . They do it because they care and the students learning and joy seem to be reward enough.
There are stories to go with each of these principles. We learned and continue to learn these principles through our experience. The magic of this trip really happens when we realize how fortunate we are to be together on a unique journey and how rare it is to have this kind access to these wonderful people. When we are present with this awareness and gratitude it seems anything is possible. Not a bad recipe for a good life.
Ward Mailliard
Values in World Thought
Program Leader