A few reflections from the students after returning from their Learning Journey to South Africa.
---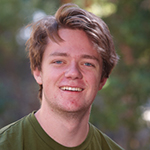 If I had to reach inside my mind and fish out one of the millions of thoughts swimming back and forth across the oceans that separate me from what my life was just three weeks ago, I would probably end up holding an idea that I've always had in some way, but only recently came to see clearly: Time moves way too quickly. And I don't mean it in a getting old, "Where did my youth go?" kind of way. I don't want the ability to make time slow down, I want the ability to make it stop. I want to go back to the choir at Leap School, and stop at the exact moment I truly realized what I was hearing. I want to go back to Philani, running as fast as I could with laughing little kids on my shoulders. I want to stop at our final bow at Tembisa, the crowd cheering, surrounding us with a wall of sound. Almost a week after returning, I can remember vividly what I felt in each of those moments, but the feeling itself is gone.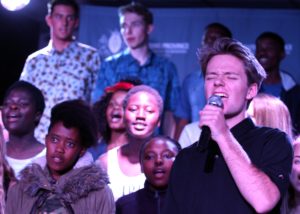 While it's too bad that I can't stop at every mind-altering second in my life and take some time to enjoy and reflect on it, I discovered a different way to live in the moment on this trip. I've always been someone who thinks about the future constantly. I practically have my whole life planned out, and any time something happens that doesn't fit in with that plan, it throws everything out of system. I never live up to the expectations I set for myself, and it makes me constantly unsatisfied. South Africa taught me how to stop planning. I found myself in a place I had never been, surrounded by things I had never seen, and instead of trying to figure out how it was all going to affect me, I let go. For the entire first week in Cape Town, I didn't look at the schedule once. I never knew what was coming the next day, which made it impossible to expect anything. I found myself feeling freer than I had ever felt, no longer weighed down by my worries of who I'm going to be and whether I'll succeed or fail. And maybe the other emotions are gone, but that feeling is still with me.
Sitting in my room, my mind is still in South Africa, but I'm very aware that my body isn't. I'm not moving my gaze up the long neck of a giraffe in awe, I'm not watching excited kids pick out their new outfits at Botshabelo, and I'm not being immediately filled with joy at the contagious laughter of Archbishop Tutu, but I know that I once was, and really, that's enough. Emotions don't last forever. They're always changing, but what will never change is the fact that I have experienced something that I will hold close to my heart forever, as time pushes me along way too fast. I did have one expectation going into this trip: that it would be life changing. I can say with absolute certainty that I was not let down.
---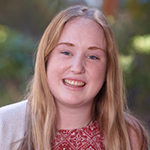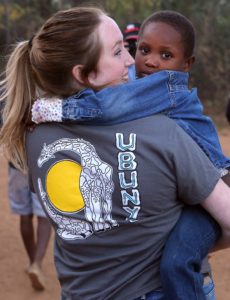 The first meaningful moment that comes to mind when I think about the trip is my experience at Botshabelo. Marion Cloete was a truly inspiring person who has given me great confidence in who I am. She gave a speech about who she was and what she has done and what is still left to do to make the world an acceptable place. One thing she mentioned that stuck out to me was be and extraordinary ordinary person. She explained that anyone can change or help the world with love and compassion. This statement gave me comfort in the fact that no person is better or more important than another it just depends on the decisions and choices you make in your life. And to me the decisions that Marion has made and continued to make are truly inspiring and she is a hero to me. The most meaningful part of getting to meet Marion was coming to the realization that everything she did everyday was with someone else in mind. She was using her life to help others and not expecting a single thing in return. She was so humble when she spoke and wasn't afraid to tell a group of 30 kids about all the times she was thrown in jail or arrested for being a term she called a "boat rocker." She wasn't scared to tell us who she was and how she feels. Throughout the trip there were many people who weren't afraid to love themselves and that is something I am going to try my hardest to bring back with me.
Another moment that stuck out to me was when we were walking through the Langa township near the LEAP school and we walked into one of the rooms where three families were living. This room was about the size of my shower. In the room there were two twin beds with about 1 and a half feet in between. We learned that the older woman sitting on the bed had lived there for 40 years. My heart sank to find this out. I had read and heard about the townships, but until I was standing in one, it never truly sank in. The problem of poverty in South Africa is heartbreaking. To hear that 30 people were living in such a small space with so little made me feel so useless and unsure of a way to help. This moment stuck with me the whole trip: of looking into this woman's eyes. A statement that Shannon made about the trip was that our class as well as many people living in California had won the lottery of life and I didn't quite get that until I saw people that barely had the basic needs to survive. I took a step back and really thought about not only material things but the importance of my close friends and family and teachers that love me and give me opportunities. From the experience of seeing the townships, I want to continue to be appreciative and take opportunities when they come my way.